No food required for these delicious wines.
When you visit Italy, you learn wine is considered a condiment and not meant to be the star at the dinner table. However, Italians also enjoy Aperitivo. What is Aperitivo? I could probably write an entire blog about the Art of the Aperitivo and it's evolution. In a nutshell, it occurs typically, between 7 - 9pm, before dinner, where people relax and enjoy a nice refreshing glass of wine or low alcohol beverage, with or without snacks.
We set out to find some of the best Aperitivo wines to bring home to our friends and families in Pennsylvania.
From left to right...
Deltetto Moscato d' Asti: Deep yellow color, with peach notes and rose petals. In the mouth it's fresh and crunchy. The sweetness is well balanced with the refreshing acidity.
Deltetto Roero Arneis Daivej: The Piedmontese name "dai vej" translates from "the old (people)" and is an homage to their ancestors. This wine is very refreshing and similar to a Pinot Grigio or Pinot Blanc with flavors of peach, pear and red apple.
Deltetto Suasí: Suasí means chosen. These grapes are picked early to maintain their acidity and tropical fruit flavors. This wine is a blend of chardonnay and arneis.
Some other wines in our portfolio which do not require food are: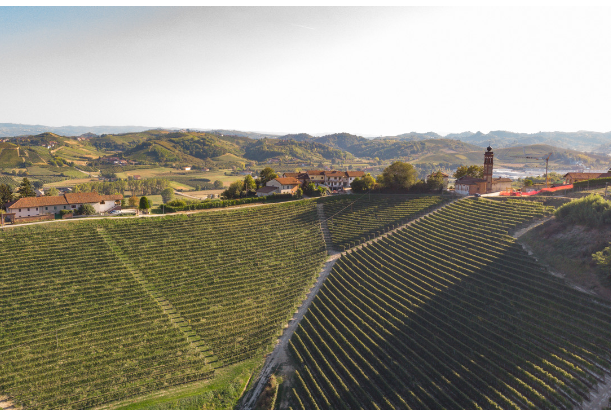 Our journey in Piemonte, eventually led us to the Deltetto Family in Canale. The picture is of their Arneis (are-NAYS) vineyards. Arneis in Piemontese means little rascal because the grape is difficult to grow. For this reason it almost became extinct. Thankfully, a handful of wine growers and wine makers, like the Deltetto Family, held onto the tradition. We fell in love with their wines and are delighted to share them with you.
Vivera Altrové: Altrové means elsewhere, in another place. These grapes are hand-picked in Corleone, Sicily and blended to perfection with flavors of tropical fruits, pear and citrus. The grapes are chardonnay, catarratto and insolia.
Brockenchack Mackenzie William Riesling: If you think all Rieslings are sweet, think again! This wine is made from some of the oldest grape vines in Australia and is bone dry. The flavors or lime, pear and soft citrus with high acidity make this a very refreshing wine.